Excel Asphalt: Your Driveway Solution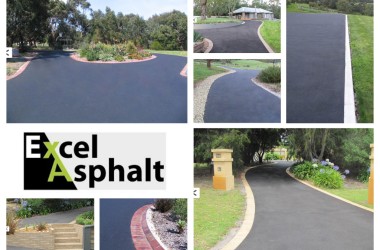 Asphalt businesses have become prolific and each company is very competitive.  You can encounter contractors out there who will offer you bargain prices for their paving services, but would this be a good way to save money? Definitely, but what are the tradeoffs?
What you should do first is get to know the company, how long have they been in the industry, the feedback of their previous customers and the quality of their projects before you close the deal with them. This is to make sure that you will get the best value for your money and the great service that you deserve.
At Excel Asphalt, with our 22 years in the industry, we have already served thousands of happy customers who are satisfied with our prompt and quality workmanship. We listen to the needs of our clients and offer great solutions to tricky problems. We pride ourselves on our excellent customer service: even the company owner, Chris Medlin, will meet you to personally discuss the construction of your driveway and the best options for you.
Excel Asphalt offers a free quotation and consultation to help you plan your own asphalt driveway. No obligations, no strings attached, just a free consultation and expert advice. The quotation will contain a detailed explanation of asphalts and rocks that will be used for your desired driveway design. We do not charge for any hidden costs after the construction has finished.
Excel Asphalt makes use of high-end materials for their asphalt driveway projects. Materials do matter as it will determine how long the asphalt driveway could last. Perfectly laid out asphalt could last as much as 30 years, and this is what our company aims for all client projects. Excel Asphalt is one company that runs with itself. It does not hire subcontractors to do the project, it's just Chris and his experienced team.
Choose a contractor that guarantees their work. Some companies would offer up to 2 years of service guarantee. Excel Asphalt, on the other hand,  guarantees their work for 5 years. This is how confident the company is with their service. You will receive the guarantee together with your quotation and this added assurance is the kind of difference that sets us apart from our competitors.
In case that you want to repair your decade(s) old asphalt driveway, Excel Asphalt also offers affordable repair and sealing services. Though we weren't necessarily the ones that constructed the asphalt, we are willing to give you a hand on how you can prevent your driveway from further damage. It will almost always be more costly the longer you wait after you see holes or cracks in your asphalt driveway.
Finding the right contractor for your asphalt driveway is challenging, but Excel Asphalt makes everything easier. Excel Asphalt is your ultimate solution to the asphalt driveway you've always dreamt of. Make the choice thousands of others have, and have Excel Asphalt construct your next driveway.
Don't hesitate to give Chris Medlin a call on 0425 759 358.