Treating Cracks In Flexible Pavements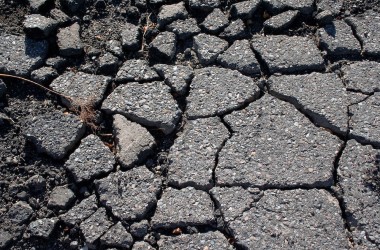 There are a wide range of factors that contribute to pavement cracking and if left untreated, it's going to deteriorate very fast. However, when treatment is considered, the deterioration will be slowed down or stopped completely and any subsequent surfacing treatments applied to the pavement are going to be more effective. Therefore, if you noticed one or more cracks in your pavement what can you do in order to properly fix them?
Treatments And How They Can Be Applied
First of all, you should know that there are many types of treatments you can use to fix your pavement and they can be applied in many ways, including as a complete surfacing of the cracked area, directly to each crack or as a combination of the two.
When it comes to the choice of treatment, the extent and severity of the cracks, but also the factors that led to them forming are going to influence how effective the treatment will be.
How To Treat Individual Cracks
Even though it's tedious, treating individual cracks is generally the most effective treatment in terms of extending the life of the pavement and waterproofing it. There are two key methods you can use to treat these cracks:
Crack Filling (for 2mm to 10mm cracks): You need to first clean the cracks properly and use a good crack sealant (readily available from standard asphalt product suppliers) to fill them.
Overbanding (for 5mm to 15mm cracks): With this method you need to clean the area around the cracks and then apply a band aid of sealant on top of the crack. You need to use a special applicator and make sure the band is between 50 to 100 millimetres in width and up to 2-3 millimetres thick (you will have seen these dark lines on roads, they look sticky).
Treating Other Types Of Cracks
Stress Alleviating Membrane: For small and medium cracks between 2 to 5 millimetres, sprayed seals provide a much more elastic and thicker film of binder which waterproofs the pavement very well.
Strain Alleviating Membrane Interlayer: Bearing many similarities with the SAM method, SAMI feature a highly modified binder that is best used over a cracked pavement surface before applying an asphalt overlay. Due to its nature, it is recommended to be applied for cracks between 2mm to 5mm.
Reinforced Seals: Reinforced seals are basically sprayed seals that have been previously reinforced with geo-textile fabric and glass fibers in order to create a waterproof, but also very durable membrane. If the surface on which you want to use it is extremely cracked, then you can improve the solution by using a 2-coat seal with a modified binder. This solution is best to be used for cracks between 5mm and 15mm wide. If the cracking is extensive, then it's best if the entire surface is treated since this is a more effective approach that can save time and reduce the overall cost of repairs.
Joint And Crack Sealants
If you want to use this type of treatment, then you'll first of all need to carefully clean the area and then fill the cracks with a thick joint sealant material. In order to make sure the cracks won't reappear in the future due to the expansion and contraction caused by the changes in temperature, you need to use a polymer modified bitumen.