Cleaner Air with Asphalt
Compared to the alternative materials for building roads and pavements, asphalt is considered to be much more effective in keeping our environment clean and cooler. The asphalt based pavements consume less energy and emit a comparatively small amount of greenhouse gases. Earth's natural resources, such as water, are also kept safe while the materials considered "waste" from the production of fuel and rubber are repurposed during the production of asphalt.
A study recently found that asphalt roads consume approximately 20% less energy in production and construction compared to its competitors. The best thing about asphalt roads is that they can be produced and restored at a very fast rate. Asphalt roads can be laid down as soon as the mix cools and can be driven on shortly after. This in turn reduces the congestion on the roads as maintenance can be performed outside of peak times and be ready for traffic by the time the next peak period comes around.
The asphalt industry is often called the self-sustaining industry. Asphalt is one of the USA's top materials to be recycled and while it's not quite there in Australia, we are clearly moving towards that level. Did you know that almost 99% of asphalt is reused to produce itself again. It does not have to rely on expensive or rare materials. Other materials like glass, blast furnace slag, asphalt roofing shingles and rubber from used tires are also recycled for asphalt pavements. All of these materials are easily available and affordable. Asphalt roads, when constructed with proper measures and care, take a very long time to wear out. There are only a few extra procedures are carried out for its maintenance. When necessary, a very simple method is followed: The top layer is removed and recycled and a layer of fresh asphalt is laid in its place. The energy consumed in the whole process is minimal due to being able to rely on the lower layers of asphalt that are already there and which are providing load-bearing support. Adding rubber to the hot-mix asphalt slows the ageing process even more and can save energy and money depending on the application.
Asphalt roads are much smoother compared to concrete. They allow the rainwater to drain through the pavement surface and not collect on the roads into puddles. So when the vehicles move across them, there is a lower chance of aquaplaning than on a standard concrete road. Loud road noise, heard from inside homes, can really impact quality of sleep. Technology has enabled us to come with new types of pavements such as fine-graded dense pavements, open-graded surfaces, and two-layer open-graded pavements. These help to reduce the noise pollution and keep the air and environment cleaner.
Interestingly, the quality of water can actually be improved by asphalt. The need for detention basins can be eliminated if porous asphalt is used for constructing parking lots, roads, walking/biking paths etcetera by filtering runoff. The hydrology of the site can be restored or even improved. Drinking water reservoirs and water pipes are often lined with asphalt. Research shows that asphalt pavements and stockpiles of reclaimed asphalt pavement do not release chemicals or other harmful substances into the atmosphere or ground. Porous asphalt roads have been known to play a part in keeping the night time temperature of the roads cooler. This helps in the urban heat island effect issue. Lighter coloured asphalt can also help in reflecting the light and with it, infra-red (heating rays) from the sun.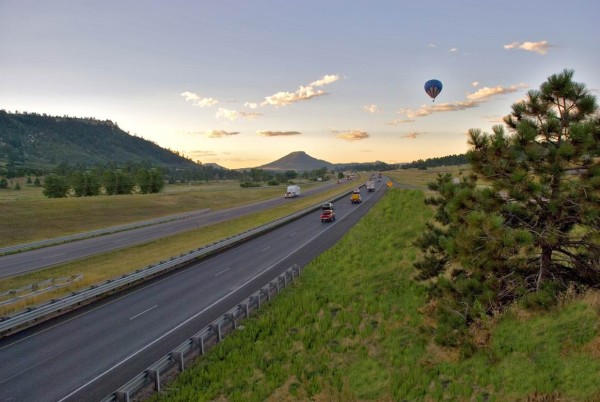 Asphalt is a complex material that actually brings more value than a clean look and a pleasant driving surface.