10 More Steps to Improving the Value of Your Home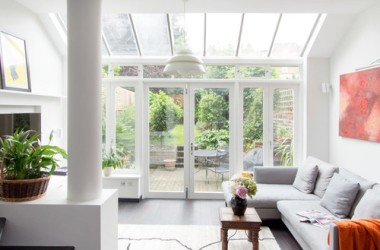 If you're aiming to put your house on the market soon, you might want to consider making some simple home improvements to get the best possible price.  Choosing what aspects to enhance and how to go about it will take careful research and planning but will be well worth it in the end.
This is not the time to make the changes you've always dreamed of making to your home – personal preferences differ vastly and, while you might have always wanted to have your own man-cave, the potential buyer of your home might not. The changes you choose to make must strike the right balance of cost vs. value to give you the maximum return on your investment.
You may be tempted to carry out the improvements yourself to make it more affordable, but be realistic about your limitations and hire a professional if you're unsure. A badly executed project could have the opposite effect to what you're striving for as poor quality workmanship is difficult to hide and can be costly to fix.
According to Remodelling Magazine's 2016 Cost vs. Value report that calculates the return on investment of remodelling projects based on real estate professionals' projections, 64.4% of a remodelling project's financial investment is returned when the property is sold within a year.
You can avoid the pitfall of over-investing by researching other properties in your area. Compare properties similar to yours and see what prices they are selling for – this will give you an indication of what the price ceiling is for your location. When the time comes to sell, the price you're asking for must be reinforced by the prices of properties around you or you may find yourself out of pocket.
If maximising the value of your home and attracting the highest offer is what you're after, you should focus on enhancing the areas that appeal most to the home buyer. Here are ten of the best ways you can do this:
1. Clean & de-clutter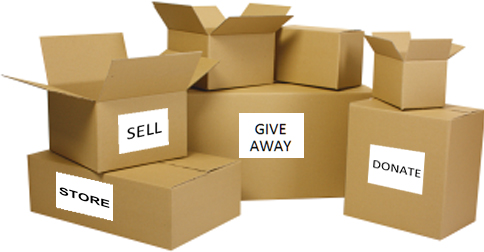 Take an objective look at your living spaces and pack away items that are of a personal nature or that look untidy. Besides looking unsightly, leaving your things lying around could give the buyer the impression that there is not sufficient storage space in the house and that they may have to spend further on installing cupboards. Invest in some storage containers that are both practical and attractive to pack your personal effects in. A potential buyer will be moving through your home trying to envision themselves living there and any unnecessary clutter will make it hard for them to do this. Be sure to keep bathrooms and kitchens spotlessly clean – some house hunters can be quite brazen and will have no qualms about looking inside your oven or bathroom cabinets. A greasy, grimy oven can make the potential home buyer question whether other unseen areas of the home have been neglected. Move items that don't belong where they are – you might like using your stationary bike in the TV room but this just creates confusion for the home buyer.  Store camping equipment and tools neatly in the garage so that it's seen as more than just a place to park your car.
2. Paint & varnish
A fresh coat of paint goes a long way towards refreshing the look of your home. Consult your local hardware store to ensure that you use the right type of paint for the area you're covering – you'll need a different paint for exterior walls and bathrooms than what you would use for your living areas. Using a good quality paint is important as well as using neutral tones. Bright, vibrant colours may be to your taste but to the home buyer it could possibly mean repainting to suit their furniture and decor. If you have wooden doors or window frames, check that they haven't been degraded by the sun and give them a coat of varnish if needed.  Kitchens can easily be given a facelift by painting or staining the cabinets giving the space a whole new look and feel.
3. Upgrade fixtures & fittings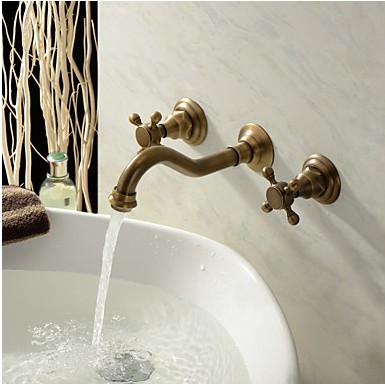 Check all switches, door handles and light fittings for any faults. Fix whatever is broken using replacement fittings that are consistent with the rest of the house. If window frames or light fittings need replacing, check with your local realtor as to what styles and materials are currently sought after by home buyers so that your upgrades are up to date with property trends in the area.  Examine plumbing for leaks, blocked drain pipes and dripping taps.
4. Lighting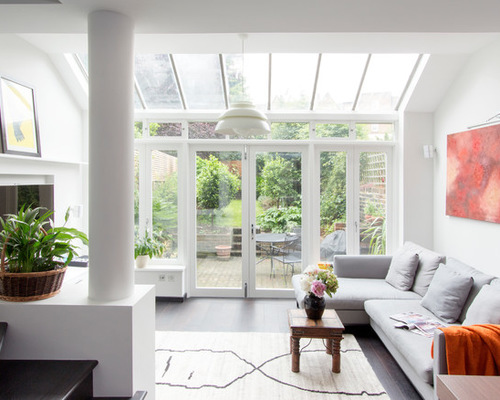 Light and space are always desirable in a home so open up dark areas by adding extra lighting or by removing walls or items of furniture that block the light from coming through. Use the right kind of lighting for the purpose of the area being lit. Make use of warm, soft lighting in areas like bedrooms and living rooms while garages and storage areas might be better served by strong, fluorescent lighting. You can also maximise the amount of light allowed through windows and doors by choosing glass panelled doors and blinds.
5. Flooring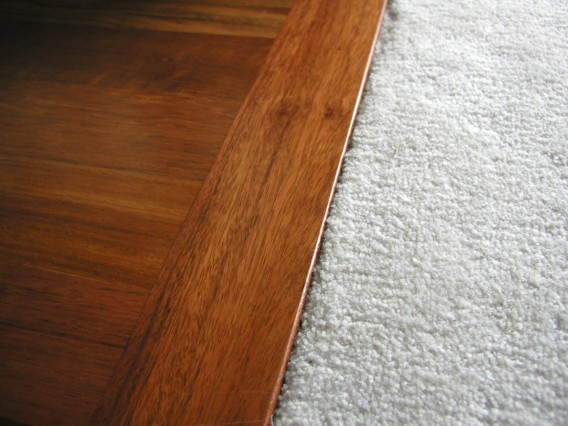 Get your carpets professionally cleaned so that they look and smell fresh. If the carpets are in a bad state, have new ones fitted or salvage any wooden flooring that may be hiding underneath.  Wooden or laminate flooring requires proper maintenance so be careful to use the right cleaning materials and repair any scuffed or worn out areas. Repair cracked or broken tiles or the buyer will see this as another area they will need to spend money on.
6. Energy efficiency
One of the highest scoring home improvement projects, according to Remodelling Magazine's 2016 Cost vs Value report, is attic insulation. This enhancement to your home will ensure that it is kept warm in winter and cool in summer while conserving energy and keeping costs low.
Consider other areas of your home that could benefit from energy efficient additions or improvements. Windows with double glazing help to control temperatures inside and reduce noise from outside – this could be a major advantage, particularly in high traffic areas. For a potential home buyer, this will translate to considerable savings while enjoying a comfortable living environment.
7. Garden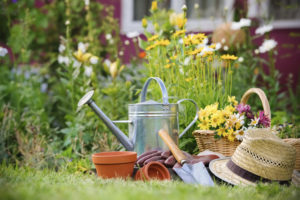 A beautiful garden is a great selling point for a home. Unless the home buyer has green fingers and a lot of time on their hands, a low-maintenance garden is key. Use plants and shrubs that are indigenous to the area and require little care and attention. Keep the lawn trimmed and edges manicured and prune any hedges or bushes that look unkempt. Get weeding and clear out any unwanted growth between paving slabs or outdoor tiles. Use a high-pressure washer to clean outside walls, gutters and paving and pack away garden tools to keep the area tidy and attractive. Secure hinges that may be rusted or loose on garden gates and oil any squeaky parts
8. Outdoor entertainment area
A home buyer will picture themselves and their family living in your home and an outdoor entertainment area is one of those spaces that can seal the deal. Keep your patio furniture well-maintained and set out the area as you would if you were expecting to entertain guests by putting out items like cushions and umbrellas. Varnish or paint any furniture that needs retouching. Resurface the swimming pool if it's in a bad state and keep it crystal clear and free of debris.
9. Front entrance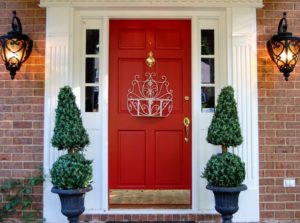 A front door that stands out makes a positive impression on buyers – choose a bold colour that suits the rest of the house but makes a statement. According to a report by the Real Estate Staging Association (RESA), red doors are trending but purple doors should be avoided. Replace faulty locks or broken latches so that your front entrance way is secure and does not create any security concerns for the home buyer. Check that your house number is clearly displayed and the doorbell or intercom is in good working order. Get your automated garage doors serviced if needed and keep them looking in good condition – garage doors form a substantial part of the front aspect of your property and will add to the overall appearance.
10. Driveway
It should go without saying that your property needs to look good from the outside or you might deter home buyers from crossing your threshold. The Cost vs Value Report findings showed that curb appeal (enhancements that influence the buyers first impression of a property) give the highest return on investment. Your property should look appealing and well cared for on the outside as well as the inside. Driveways are a large feature of a home's exterior and its importance shouldn't be underestimated.
An asphalt driveway is a neat and attractive way to welcome visitors to your home while at the same time being a cost-efficient, low-maintenance solution. It is the perfect way to replace any unsightly paths or paving that detract from the beauty of your property. A well-maintained walk and driveway creates a positive impact both online and in-person which is crucial to inviting the buyer in.